POSTED ON GIG HARBOR NOW, SEPTEMBER 8TH, 2023 BY: SUSAN WHITNEY
At the time of his death, Leslie Mayne's son was a 27-year-old Army veteran.
Her son, Kyle Farr, was suicidal in November 2008, and was admitted to a VA hospital in Maryland. Some months later, still struggling with Post Traumatic Stress Disorder as well as a traumatic brain injury, he was discharged from the hospital.
Mayne says she will never know if Kyle meant to take his own life. She does know that whatever help he got from Veterans Affairs was not enough. To give a kid a bunch of psychotropic drugs and send him off in charge of his own medications — when he is still addicted to alcohol — well, that is never going to end well, she says.
The months following Kyle's death were the darkest of her life. But even in her grief and in her pain with the way his government treated Kyle, "I never wanted to be an angry mom, or a bitter mom," Mayne says.
She says, "I wanted to find a way to walk alongside the VA."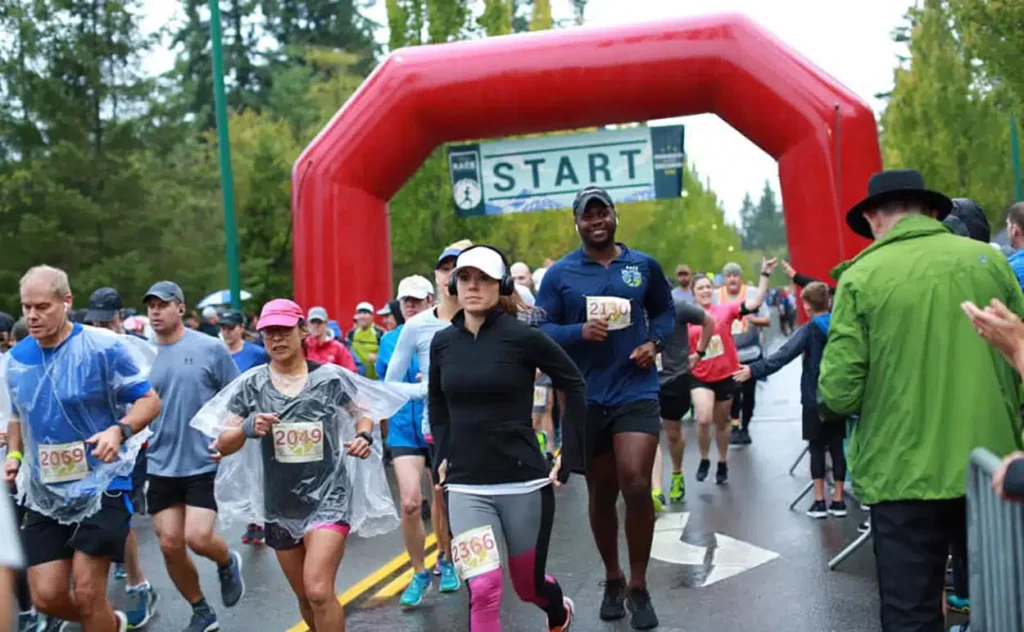 Race for a Soldier
She knew she needed to help other families avoid her family's tragedy. Mayne was hearing of other veterans living recklessly, more veterans dying of suicide than those who died in Iraq and Afghanistan. She knew she had to bring wiser minds to save these young soldiers.
Mayne worked at the Tides Tavern at the time. With the help of the customers and her fellow employees, she began her efforts by bringing veterans together for a free meal and some peer support.
Next, with the help of volunteers such as her brother — former ESPN anchor Kenny Mayne — she gathered sponsors and staged a half-marathon. The Race for a Soldier has since become an annual event in Gig Harbor. The 2023 race is on Sunday, Sept. 10. Runners can still register to participate in either the 5K or half-marathon. Click here for info.
Mayne created a nonprofit and named it Permission To Start Dreaming, which is a hopeful acronym for PTSD. She researched the newest non-medication therapies. With the proceeds from the first Race for a Soldier, she and her team began paying for veterans to try different methods of healing.
PTSD began sponsoring first responders as well. They sent some to an equine camp. They sent others to recreational challenges.
Warrior Pathh
In the end, they were most impressed with a therapy that came out of scientific research on the brain — a program called Warrior Pathh.
For several years, Permission to Start Dreaming was a pass-through foundation. Veterans and first responders from the Northwest were sent, all expenses paid, to Warrior Pathh camps in Virginia or Arizona. In 2020, Mayne's foundation was given money by the parent foundation and asked to start a Warrior Pathh program in the Northwest.